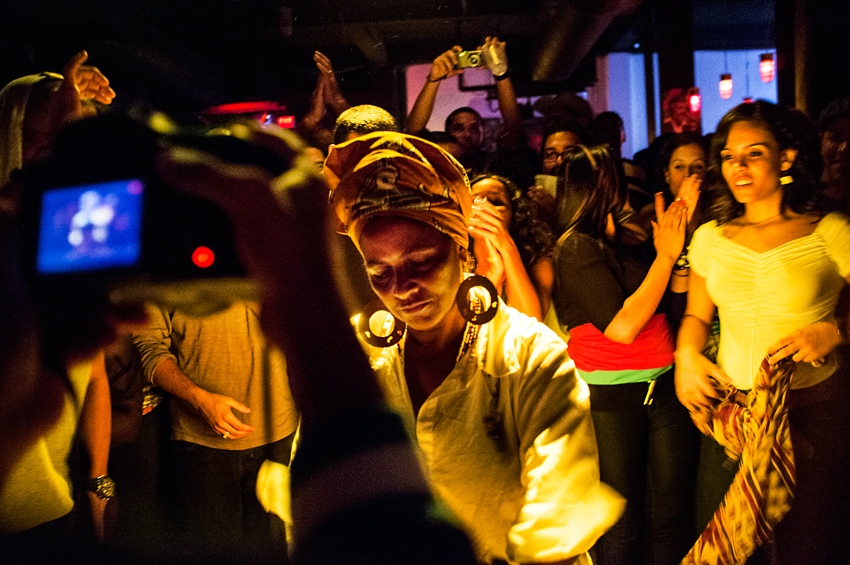 Erika P. Rodríguez, La Respuesta 2016, From Oldest Colony Project,
archival, pigments print, 24" x 36"
Drexel's Leonard Pearlstein Gallery will open The Expanded Caribbean: Contemporary Photograph at the Crossroads, an exhibition of over 50 photographs and four related sculptural and video installations this fall.The exhibition features work by 16 emerging and established artists with projects based in several different nations and communities neighboring the Caribbean Sea.
The brings together images that document, interrogate, challenge, and otherwise engage the meaning of
place in areas with a rich and complex history as a target of exploration and conquest, voluntary and forced migration, trade, travel, and tourism. Responding variously to cultural, historical, mythological, and personal aspects the region, artists initiate dialogues about how events of the past inform contemporary experience in a continually shifting and evolving environment.
Erika P. Rodríguez, La Feria 2014, From Oldest Colony Project,
archival, pigments print, 24" x 36"
The exhibition considers the greater Caribbean region to be a shared environment and it features artists with a range of heritages and cultural experiences. Artists include Byron Wolfe; William Earle Williams; Ron Tarver; Kara Springer - Barbados; Ivette Spradlin – Cuba; Sheena Rose - Barbados; Erika P. Rodríguez – Puerto Rico; Tony Rocco; Karyn Olivier – Trinidad and Tobago; Conrad Louis-Charles - Haitian; Matt Levitch; O'Neil Lawrence - Jamaica; Adrián Fernández - Cuba; John E. Dowell, Jr.; Vincent Dixon; and Susan S. Bank.
The opening reception will take place on Thursday, Sept. 28. The exhibition will run Tuesday, Sept. 19 through Sunday, Dec. 10. The gallery is open Tuesday through Sunday from 11 a.m. – 6 p.m.
Leonard Pearlstein Gallery at Drexel University (3401 Filbert Street, URBN Center Annex) in Philadelphia, Pennsylvania.
Erika P. Rodríguez, Debt Crisis Casualty School 2017, From Oldest Colony Project,
archival, pigments print, 24" x 36"
Erika P. Rodríguez – Puerto Rico
Born in the late 80s, I was raised between the concrete jungle of the city and the green mountains of Puerto Rico. After suffering from the common island fever I took a one-way plane to California to get a BS in Visual Journalism from Brooks Institute. Since that I have worked at Gallery 27 in Santa Barbara, the LA Times as an Asst. Photo Editor in the Calendar Section, and now as a freelance photographer.
Recently I relocated from Los Angeles to Puerto Rico, following my heart to focus on long-term projects that pursue stories about the underrepresented area of the Caribbean. My background, being from a country that is culturally Latin American but politically American, has shaped my interest as a documentary photographer to explore the topics of community and identity.
His work has appeared in The Washington Post, Bloomberg, The New York Times, Center of Investigative Journalism of Puerto Rico and El Nuevo Día.